Travel Advisors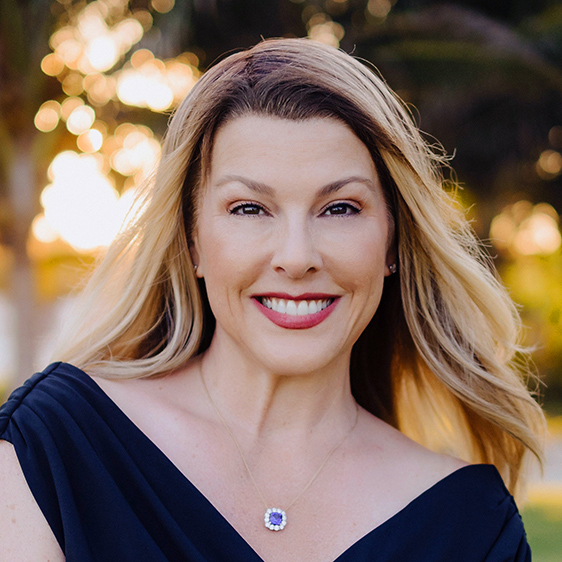 April Schmitt
Chief Executive Officer
Conde Nast Top Advisor
(916) 616-2707
Areas of Expertise
Africa, Egypt, France, Spain, Portugal, Italy, Ireland, UK, Caribbean, Peru, Iceland, Central America, Mexico, Fiji, French Polynesia, Bali, Thailand, India, Arctic, Antarctica, and wildlife travel including Polar Bears, Gorilla Trekking, and Safaris. Luxury Independent Travel, River Cruises, Expedition Ships, Luxury Wedding Groups, and Leisure Group Travel.
My Travel Bag
A versatile lightweight travel wrap, back up phone charger, Bose noise-canceling earbuds, Dior Lip Addict Glow, Moon Cheese for a protein snack, disinfectant wipes for the airplane and hotel room.
A Remarkable Memory
Walking briskly through the streets of Agra, India prior to sunrise as the "Salat al-fajr" (the call to prayer) rang out and the believers dropped to their knees to pray. I was escorted down a long dusty path and through the security gates and just as the sun was rising I stepped into the opening and was among the first that day to see the majestic Taj Mahal.
Don't Miss This
The hotel I stayed at in Amsterdam kindly gave me 2 passes to taste from their private barrel. As we walked to the location I had no idea what a unique experience it would be. Near Dam Square, down a narrow walking street is where we found De Drie Fleschjes. The oldest tasting room in Amsterdam. It has one interesting owner, a fabulously worn original bar, and 2 small tables. Just 50 private barrels of specialty liquor, beer, and a few snacks. Known to locals only, this is a historical gem!
On My List
Colombia, Galapagos, Botswana, Morocco, Douro Valley River Cruise.
Up Close
After traveling through over 70 countries and all 7 continents my appetite for new discoveries continues to grow. I love to explore destinations, immerse myself in the local flavor, and use this knowledge to create remarkable moments for my clients. I seek out authentic experiences, luxurious touches, and the hidden gems in each destination. Recently, I trekked with the mountain gorillas in Rwanda, hiked the Inka Trail, basked on the private island beaches in Fiji, snorkeled the Great Barrier Reef in Australia, crossed the Drakes Passage on my way to Antarctica, enjoyed the castles of Ireland, sipped my way through Portugal and came face to face with polar bears in the Arctic. Life is all about remarkable moments. I look forward to creating them for you!
Insta @DivineDestWed @tbdivine #tbdivine
http://www.facebook.com/DivineDestinationWeddings
http://www.facebook.com/TravelByDivine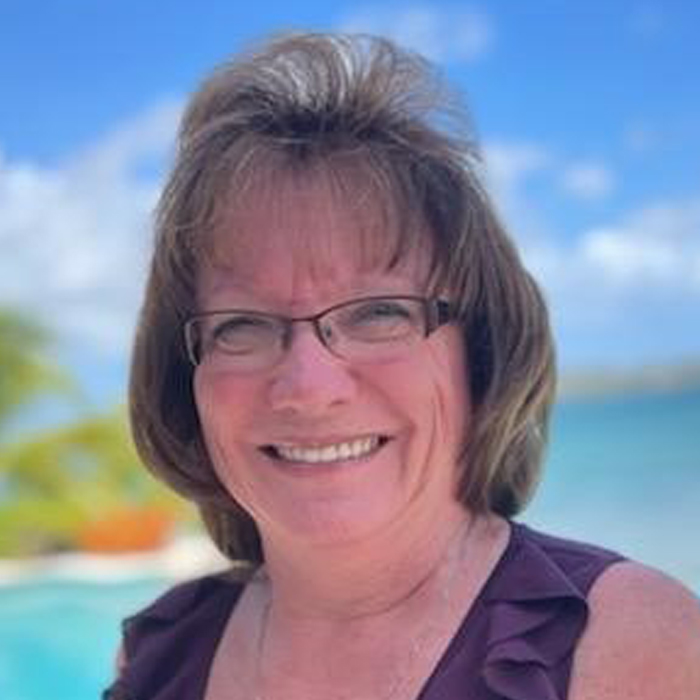 Dana Franklin
Independent Travel Advisor
Conde Nast Top Advisor
703-282-8178
Areas of Expertise
Europe, Africa, Caribbean, Mexico, Fiji, French Polynesia, Australia, New Zealand, South East Asia, Iceland, River Cruising, Luxury travel, Wedding and Group Travel, Family, and Romance travel.
My Travel Bag
No Jet Lag (homeopathic remedy for jet lag), packing cubes, portable valet tray (to hold jewelry, phone, etc) and Loop Universal plug w/ USB ports!
A Remarkable Memory
Being greeted by the smiling Fijian people who say Bula! They cry when you leave and are the kindest people we have ever met in all our travels! They sing as you arrive and leave their small islands and welcome you like family! We have been twice and hope to go again!
Don't Miss This
Touring the Barassa Valley wine region of Australia. The tastings are free and the pours are generous! The wine is amazing and the scenery is breathtaking!
On My List
African-Safari, Russia - St. Petersburg & Moscow, South America, South Pole, Northern Lights, New Zealand - south island, Eastern Europe, A month in Tuscany, Greece (again!), France - Normandy and Wine Regions, the interior of Alaska, Thailand, Ireland & Scotland
Close Up
My passions are my grandchildren, my family and travel! It brings me such joy to help people make lasting memories as they explore our big beautiful world. I hold many travel accomplishments but am particularly proud of my recognition as a leading expert in Romance Travel by Signature Travel Consortium. Let's take this journey together!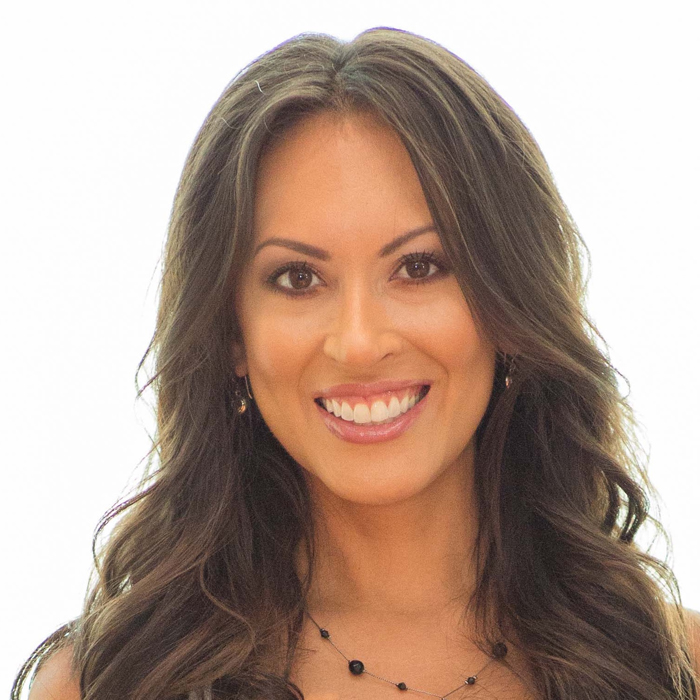 Sara Hollander
Independent Travel Advisor
(702) 885-8881
Areas of Expertise
Family Travel, Romantic Travel, Epicurean Travel, French Polynesia, Caribbean, US, Mexico.
My Travel Bag
Phone charger, lip balm, laptop, a good book, Starbucks gift cards - I love giving these to flight attendants or airport staff I meet during my travel day.
A Remarkable Memory
My most remarkable memory is on a trip to Hawaii with my then boyfriend (now husband). We were staying in Kauai and it was nearing the end of our trip. We decided to take a walk on the beach to catch the sunset. As I opened a little wooden door that brought us on to the beach I saw a large roaring campfire on the beach near the shore. We sat in the sand and watched the most spectacular sunset I had ever seen. As day began to fade into night my boyfriend pulled out a ring and proposed. After enjoying some champagne on the beach we ended the night with a private 10 course dinner cooked by a local chef.
Don't Miss This
The Four Season Resort, Bora Bora has an incredible spa that is not to be missed. After a day on the beach spend some time in the infinity pool overlooking the lush resort and then enjoy the relaxation room before heading out for dinner.
On My List
Maldives, Portugal, Iceland, Peru.
Close Up
Travel is more then just staying in a fancy hotel, or capturing the perfect social media photo. It's about creating family memories while navigating a sleepy Spanish town, or rejuvenating your soul while lounging on a Caribbean beach, or re-connecting with a loved-one as you explore wineries in South America. When you have a thoughtfully planned vacation it allows time and space for those truly special moments to shine.
Whether you are traveling close to home or flying overseas I welcome the opportunity to craft the perfect journey for you!
Instagram: @sara.hollander.travel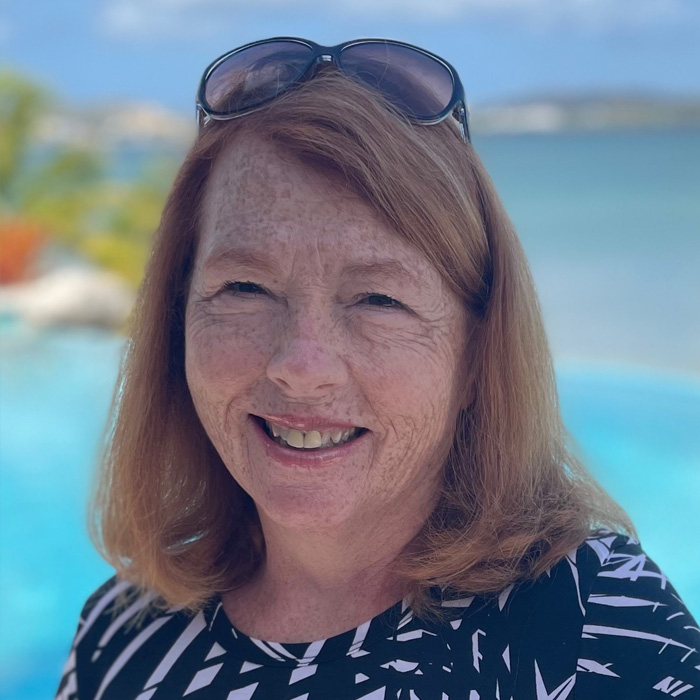 Mary Pat Caskey
Independent Travel Advisor
Conde Nast Top Advisor
(215) 206-5910
Areas of Expertise
Recognized as a leading expert in Romance Travel by Signature Travel Consortium. Specializing in Luxury Travel and Multi-generational adventures in England, Ireland, Scotland, Mexico, Caribbean, Fiji, Tahiti, River Cruising and beyond.
My Travel Bag
My passport! E-bags packing cubes, an extension cord with USB connectors, noise cancelling headphones and hydrating face spray.
A Remarkable Memory
The single most significant travel moment I have ever experienced came at the American Cemetery overlooking Omaha Beach in Normandy. Interspersed among the graves are gardens of the most beautiful, blood red roses. I noticed the groundskeepers raking cigarette ashes into the beds and asked the guide if that was the secret to their striking color. The guide paused and gently told me that they were not cigarette ashes. In fact, they were the ashes of men who had fought there on D Day. Their last wish when they died was to be laid to rest with their fallen friends. Since the cemetery was closed to burials in 1953, the only way this could happen was for the families to bring the former soldiers ashes over to France after their deaths and slip them into the garden beds. The gardeners gently rake them in to allow them in for their final rest with their comrades. The idea of this kind of sacrifice and dedication has literally inspired me ever after.
Don't Miss This
Scotland! One of the most unique and beautiful places in the world! In a 10 day driving trip you can experience everything - the wilds of the western isles, the majestic beauty of the highland mountains and lochs (including Loch Ness!), luxurious Castle Hotels, golf at the world famous St. Andrews and the Michelin starred restaurants of one of Europe's most vibrant cities.
On My List
30 days in Australia including the wine country and transcontinental train. Kakslauttanean Arctic Resort's Igloo Rooms to view the northern lights. Round the world cruise!
Up Close
I am first and foremost a passionate traveler myself. For me, travel is as much about the journey as it is the destination. It's not just about getting from one place to another, it's about journeying in a way that allows me to experience the trip from a singular perspective. As your travel consultant, making your trip unique is my passion. I am excited to share with you the hotels, restaurants, tours and experiences that are unique to the destination and then curating an itinerary that will enable you to sample the best of everything.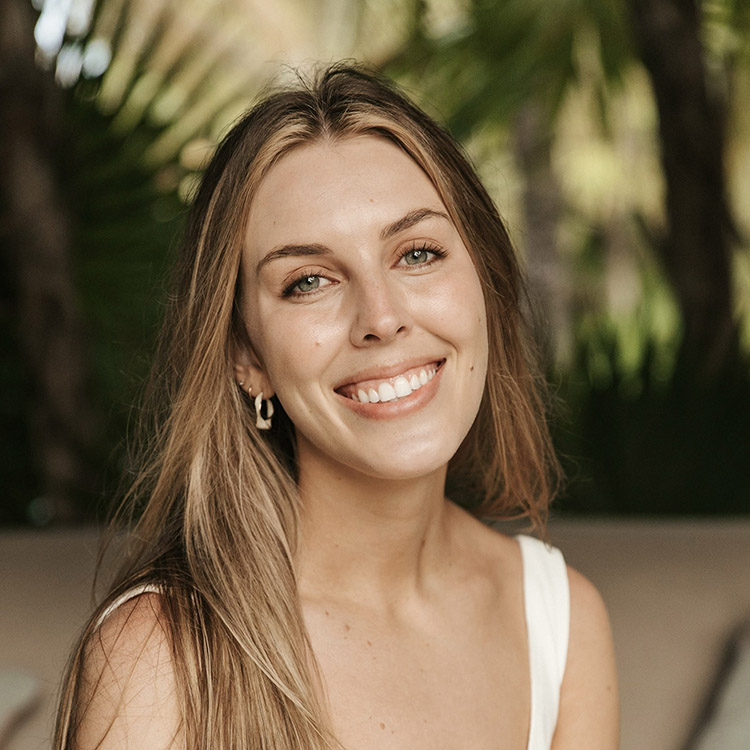 Christine Charron
Travel Advisor / Group Coordinator
530-409-9245
Areas of Expertise
Europe, Hawaii, Mexico, Caribbean
Honeymoons, Destination Wedding Groups, Group Travel, and Luxury Independent Travel.
My Travel Bag
Airpods, music downloaded, chapstick, phone charger, snacks.
A Remarkable Memory
In 2021, my boyfriend (now husband) and I hiked to the top of Half Dome in Yosemite National Park. Hiking Half Dome had become a goal of mine ever since I had knee surgery. We started hiking at 5 in the morning. A few hours later, we finally made it to the base where the cables start. After 20 minutes of climbing up the cables, we had lunch on what felt like the top of the world. I didn't think anything could get better! Shortly after eating lunch, I got proposed to and it will be a moment I will forever cherish. That day we hiked 20 miles in 10 hours.
Don't Miss This
Taking a catamaran out on the Kona coast to do a night dive with manta rays. Being able to get up close with these gentle giants as they swoop past your face is unforgettable.
On My List
Swim between the tectonic plates in Iceland, Eat my way through Italy, Hike Machu Picchu in Peru, and Swim with whale sharks off the coast of Isla Mujeres.
Close Up
I love to travel & to experience new things, it takes me out of my comfort zone. I have dreamed of seeing the world and experiencing other cultures. Sometimes the best day is spent off the beaten path. This is when you will find yourself truly immersed in a culture, when you experience it like a local through the food and experiences, trying things you normally wouldn't do. There can be challenges of traveling to a destination for the 1st time. Using a travel advisor lets you hand tailor every aspect of a trip, from luxury to adventure, freeing you to relax and experience your destination like a seasoned pro.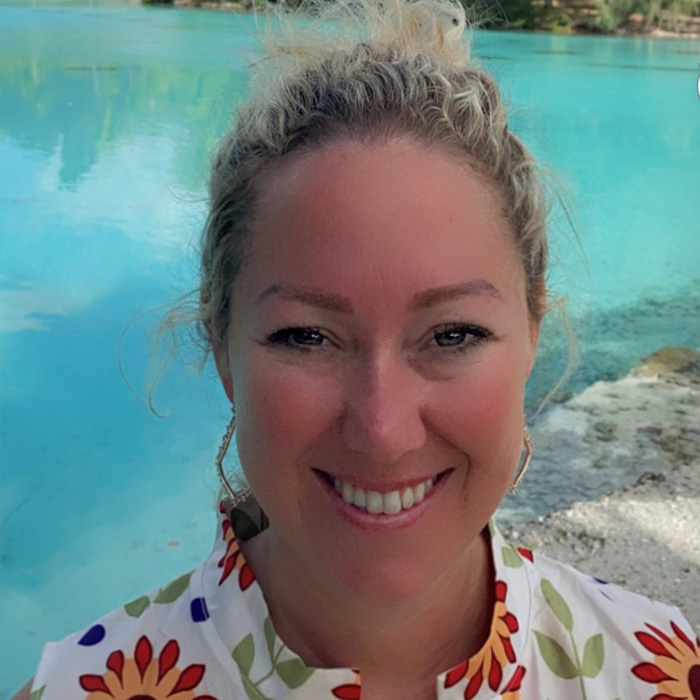 Lauren Johnson
Independent Travel Advisor
(405) 314-7621
Areas of Expertise
French Polynesia, Cayman Islands, Europe, family travel.
My Travel Bag
A change of clothes or a swimsuit, headphones, music, a portable phone charger & power cord.
A Remarkable Memory
My wedding day on a beautiful beach in the Caribbean. As wedding time approached clouds rolled in and it began to pour down rain. Our wedding coordinator asked if we wanted to move the ceremony inside. No way! I came to get married on the beach. Right on time the clouds moved on, the sun came out over the aqua water and we had our dream wedding with a beautiful sunset.
Don't Miss This
While traveling in Germany we had several activities scheduled, one being the BMW Driving Experience just outside of Munich. Honestly, I wasn't sure what to expect and had given it little thought compared to some of our other activities. That day we arrived at the BMW location and instructors taught us how to better handle our driving style using 3 different models of BMWs. We drifted, we slalomed, we raced. It was a blast!
On My List
Greece and Ireland

Close Up
I am a travel enthusiast and found my place as a Travel Advisor helping create new memories and adventures for others. I was married on a beautiful beach in the Caribbean and now swim with my children in the aqua water of that same beach. Some of my most memorable experiences have been swimming with beautiful sea life in French Polynesia, ziplining over the Munich Olympic Stadium, cruising the Meditteranean sea, waltzing in Vienna, seeing the history of Normandy and taking in the sights of Rome by horse drawn carriage. Whether a romantic getaway for two, that bucket list trip you have been dreaming of, or a place to enjoy time with family & friends I enjoy using my experience and resources to create the perfect trip for you.

Personal Website: http://fromlaurenwithadventure.com
Personal Blog: https://fromlaurenwithadventure.com/blog/
Social Media links: https://www.instagram.com/fromlaurenwithadventure/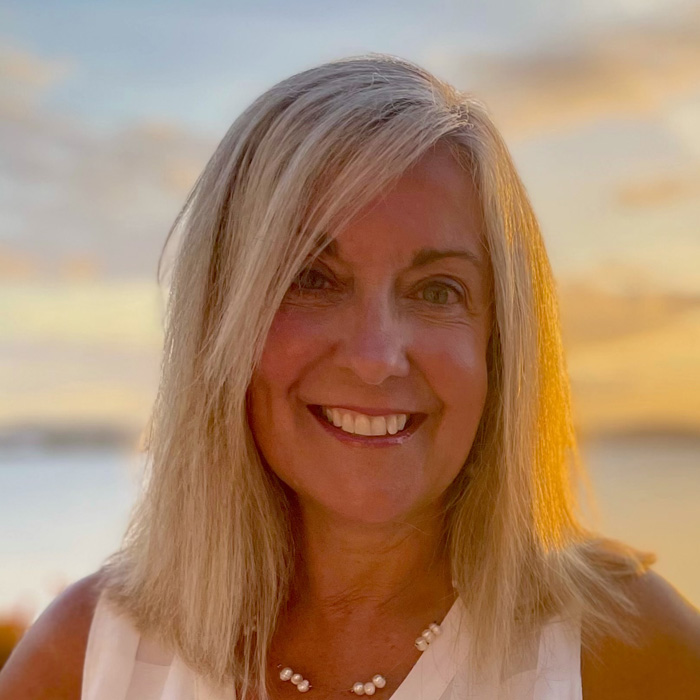 Melanie D'Souza
Independent Travel Advisor
(916) 879-0400
Areas of Expertise
Luxury Independent Travel throughout Europe, Africa, South East Asia, Caribbean, South Pacific, Australia & New Zealand
My Travel Bag
Bose wireless noise canceling headphones, compression socks (that sounds sooo old but they are awesome!), neck pillow, my favorite travel scarf/wrap and my mini ipad for books and whatever I'm binge watching at the time.
A Remarkable Memory
It's hard to pick just one! Top 5: Sunrise in a hot air balloon in Cappadocia, Turkey; Being chased by a hippo in the waters of Okavango Delta, Botswana; Riding a camel through the 120 degree heat of the Merzouga desert, watching the sunset & spending the night in a Bedouin tent camp, Morocco; Sailing the Beagle Channel in the early morning hours to Sea Lion Island, Ushuaia Argentina; Hiking the Great Wall of China with my family.
Don't Miss This
EGYPT! Truly amazing ... Favorite location-Valley of the Kings & Queens followed by sailing the Nile on a Dhahabia.
On My List
The Philippines, an Arctic Expedition
Close Up
I am all about authentic travel experiences – exploring the world, meeting the local people, experiencing the culture, finding unique adventures. I have been travelling the world since I was young and through every stage of my life. Having experienced more than 50 countries, I can bring you that true expertise of "been there, done that". Finding the road less traveled and itineraries with that true local flavor is what I do best.
IG @melaniebdsouza
www.facebook.com/travelagogonow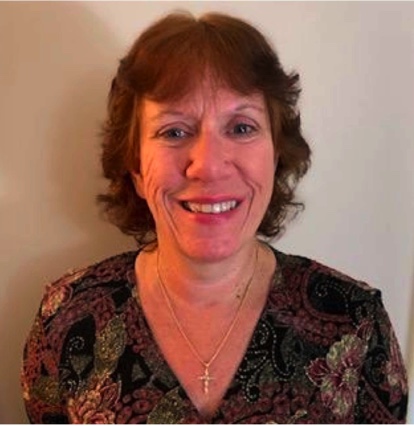 Sandy Pullen
Independent Travel Advisor
(571) 426-3580
Areas of Expertise
Wedding, Honeymoon and Wellness Travel, French Polynesia, Caribbean, Mexico, Hawaii, Fiji, Europe
My Travel Bag
Snacks (Nuts and Protein Bars), Ipad and Reading Materials, Noise-cancelling Earbuds, Scarf for warmth or pillow, makeup and one day of clothing in case luggage is delayed.
A Remarkable Memory
Private tour swimming with the sharks and feeding manta rays in the gorgeous waters of French Polynesia. Being in the water with these amazing creatures in this beautiful destination will always be a special memory.
Don't Miss This
When traveling to Kauai, only 20% of the island is accessible by vehicle. One of the greatest ways to see the entire island ~ the Napili Coast, Waimea Canyon, fly into Kilauea Volcano and all of the beaches and waterfalls in between is by Helicopter. And to add excitement, you even have the option to fly with the "doors off". There is something exhilarating about flying through the open air ~ literally. It is an amazing way to see the beauty of the island and truly a once in a lifetime experience!
On My List
Scuba Dive in the Great Barrier Reef, Visiting Israel--the land of the Bible, Caves and Temples in Vietnam, Polar Bear Expedition in Alaska or Norway.
Close Up
My zeal for travel started as I was going on mission trips with my church. Helping others find their dream location for their honeymoon, destination wedding or family trip brings me joy. I love creating memories for my children and grandchildren that will last forever--let me help you create your own lasting memories.
Jamie Landau
Independent Travel Advisor
213-290-2713
Areas of Expertise
Group Travel, Luxury Concierge Travel, Luxury Villas, Caribbean, Mexico, Italy, England, Maui, Beijing, Thailand, Singapore, Canada, USA.
My Travel Bag
Large scarf, Beats wireless earbuds with my backup airpods, my favorite healthy snacks, cleansing kit - sanitizer, hand wipes, clorox wipes, mini ipad, chargers.
A Remarkable Memory
Having a private tour guide through Rome! But the topper was being able to see areas of Rome that the general public is not able to see. From restaurants off the beaten path, areas of the Vatican not open to the public, taking pics of the Colosseum and learning specific details that you won't find in the history books! I could go on for days...
Don't Miss This
I love seeing the sights and learning the culture and history of any destination that I travel to. The one destination that everyone has to see is the Great Wall of China. I was fortunate enough to be able to tour the Forbidden City and the Imperial Palace as well. But the Great Wall ... that honestly took my breath away. The wall goes on for miles and has so much history behind it. Don't miss the opportunity to take the toboggan down to the bottom of the Great Wall entrance.
On My List
Safari, Alaska Tour, Australia, Northern Lights
Close Up
I am a natural planner at heart. I have always been the "go-to" to plan events, gatherings, trips, etc. My love for travel and my talent for planning go hand in hand. Travel planning, whether it's for myself or for my clients, is more than just booking a beautiful resort in a different country. It's designing an experience that gives you moments to reflect, enjoy, be present, and truly experience the culture.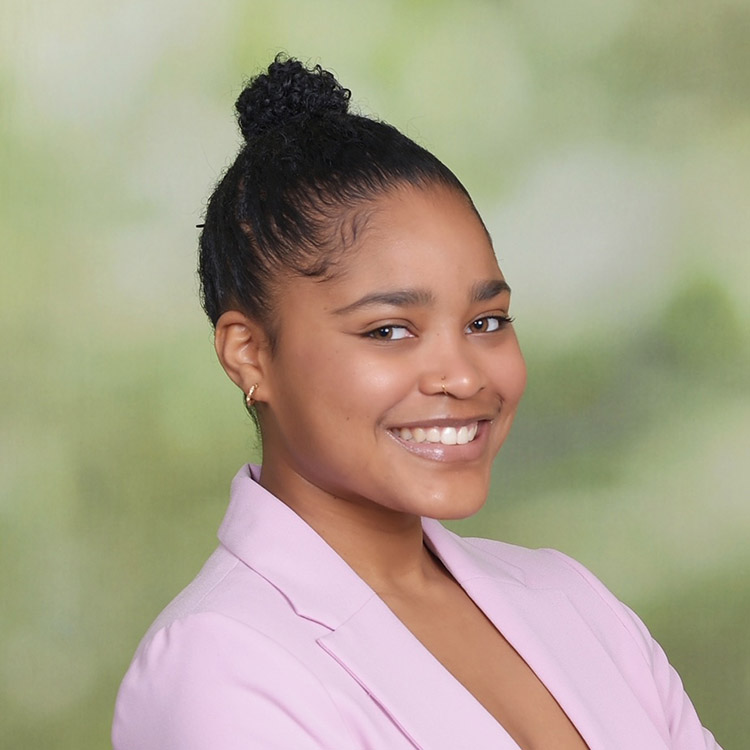 Bajah Radway
Independent Travel Advisor
(240) 328-3933
Areas of Expertise
Mexico, Jamaica, Costa Rica, Puerto Rico.
My Travel Bag
My travel documents, a journal for inspiration I may have on flights, Noise canceling headphones for any podcasts or e-books, Surface Spray, and a Sleeping Eye Mask.
A Remarkable Memory
Going to Haiti and being able to ride on the Tap Tap Bus. This bus is used as the Country's public transportation system, meaning it can be a school bus or a pick-up truck. It is typically fully covered with painted exteriors embracing the culture of the Haitian people. The Tap Tap bus has been around for centuries so I enjoyed being able to be present in the culture while experiencing the authenticity the Country had to offer.
Don't Miss This
The Four Seasons in New Orleans, Louisiana. The "Spa de Deux" was an amazing experience I got to experience with my partner. The Southern hospitality was at a peak and the live jazz in the lobby was nothing short of amazing.
On My List
African Safari, Greece and Asia
Close Up
I have a great interest in creating lifelong connections with people that I meet. Interestingly enough, I have always enjoyed traveling while in school and writing about my experiences. I love being able to experience new people, culture, and food in every country or city that I visit. Traveling gives me the chance to be more open minded about the world. I want to help my clients delve into new cultures when they are on vacation!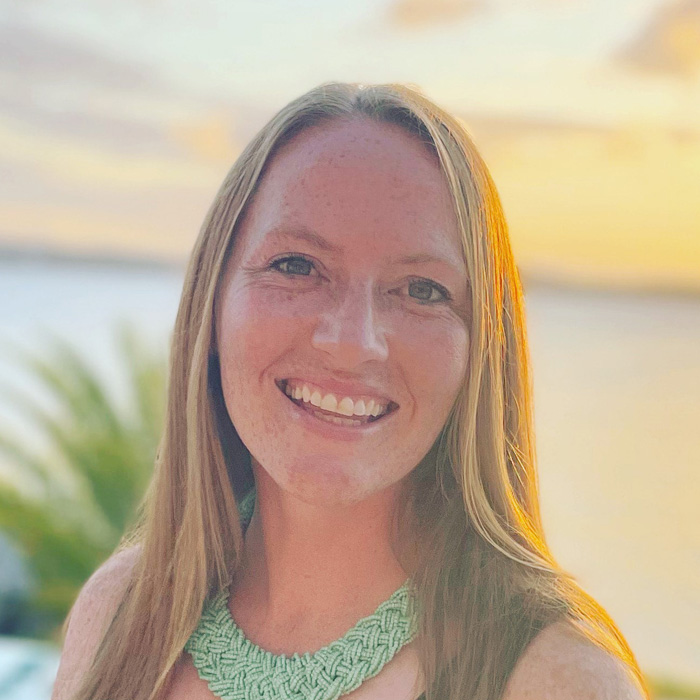 Sarah Lyon
Independent Travel Advisor
(215) 738-6175
Areas of Expertise
Weddings & Group Travel, Europe, Africa, Caribbean, Mexico, Fiji, French Polynesia, Australia, South East Asia
My Travel Bag
I never leave home without my Kindle E-Reader- international travel especially can produce a lot of down time so I want to make sure I have something to do. I highly recommend carrying extra gallon zip-top plastic bags- they have saved me (and my luggage) more times than I can count! The last thing would be a bathing suit- you just never know when an opportunity might present itself- swimming the freezing-cold North Sea anyone?
A Remarkable Memory
My husband and I were in Ireland in 2013 and just south of Dublin in Greystones is an 8-Mile hike to the Bray Head Point along the seaside. As we walked along the cliff edges and through rolling fields we were almost speechless. The water in the Irish Sea was as blue as the Caribbean, the grasses technicolor green and alongside the water's edge were dozens of seals! The hike took the better part of a whole day because we kept having to stop and take in the views and just breathe. It was as much a spiritual experience as a physical challenge- as these things so often are. We ended our day back at the pub in Greystones with obligatory Guiness and a good hearty meal- it was one of the most spectacular travel days I have experienced to this point.
Don't Miss This
Fiji- a trip you will never forget! With 333 islands, the Fijian archipelago is rich with unique experiences. The Fijiian people are warm and friendly- always ready to welcome you as family wherever you go- it's really true! Swimming with giant rays off a private island retreat, insanely clear waters in the Mamanuca Islands or world class diving from Gamea Island Resort are just *some* of the once-in-a-lifetime adventures that await. If you've ever dreamed of waking up in your own private tropical treehouse, spending your day snorkeling or diving on some of the world's richest reefs and ending your day with new friends by a fire, Fiji is the place for you! Don't forget to join in on an authentic Kava Ceremony!
On My List
Scandinavia and Svalbard in the Arctic Circle are high on my list. The winter landscape and unique art, design and culinary influences are fascinating and exciting to me. Also, who wouldn't want to see a polar bear in the wild (from a safe distance)? The other destination I am really excited to see is Japan- I think walking the famous Shibuya Crossing in Tokyo or seeing the island dotted waters of the Matsushima Bay sound unlike anything I have experienced to this point and I am all in!
Close Up
Experiencing new places and people from my childhood as a Air Force kid all the way to today has opened my eyes to a bigger better world and shaped who I am as a travel professional. I want to help my clients experience something new! An exotic destination, a unique experience and the chance to meet different and exciting people — these are the kinds of adventures that change you. Let me be a part of making your journeys not only smooth and easy, but an experience you will carry with you long after you return home.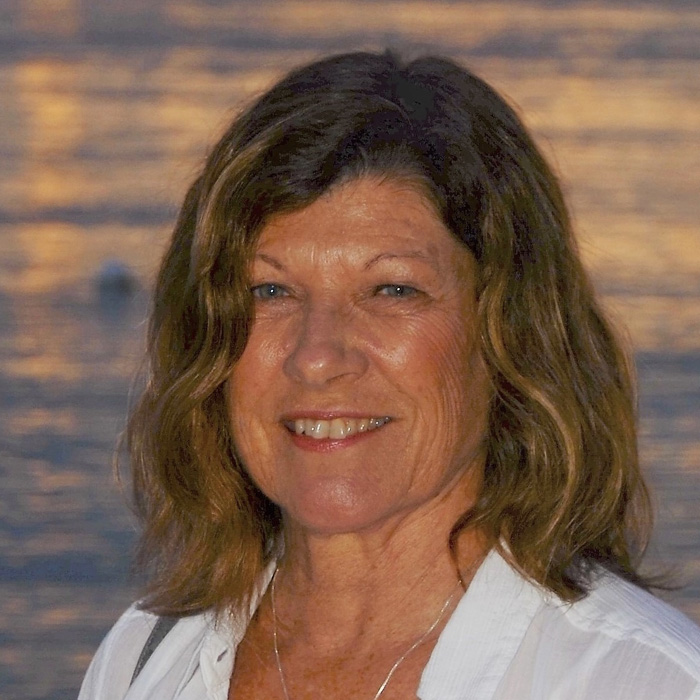 Carolyn Vaught
Independent Travel Advisor
(775) 354-9243
Areas of Expertise
Europe--Northern, Mediterranean, Central, and Central/Eastern, United Kingdom, Ireland, Iceland, Canada, Mexico, Central America, U.S., Caribbean, French Polynesia & Fiji, Turkey, Israel, Egypt, Tanzania
My Travel Bag
A good book for the plane and an open mind.
A Remarkable Memory
Nn amazing anniversary dinner at a six-table restaurant in Wales overlooking the River Dee. For excitement: landing in a four-passenger plane on an athletic field in the Yasawa Islands of Fiji. For sheer beauty: standing at edge of Iceland's stunning Gullfoss waterfall.
Don't Miss This
Any opportunity to visit with locals. Attending the Oberammergau Passion Play in Bavaria, a once-a-decade performance. The Wieliczka Salt Mine outside of Krakow, Poland, with its underground chapel and sculptures carved from salt.
On My List
Iguazu Falls in Argentina/Brazil, the Azores, the Faroe Islands, and Antarctica.
Close Up
While my own travels tend to be spontaneous and less structured—starting with a summer in Europe at age 19, with no set itinerary, no arrival plans or accommodations, no local currency and way too many bags –I've learned so much over the years, and now appreciate the value of careful planning and flexibility. Collaborating with clients lets me design the perfect experience for each, whether that's lots of sun and surf, taking in historical sites, exploring local cuisine, getting off the beaten path, or maybe trying out challenging adventures. There are so many ways to see the world, and those can change over time. I love sending young couples on their honeymoons, only to later plan birthday or anniversary trips, or family adventures. I'm not just coordinating arrangements, I'm helping them create lifetime memories.