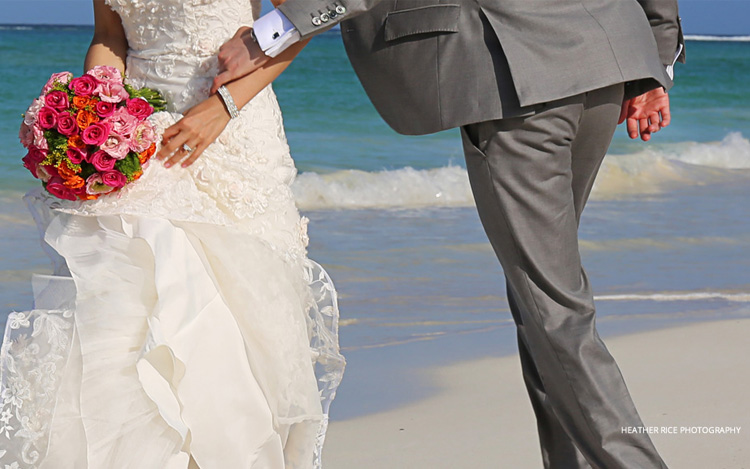 At Divine Travel, we've made a name for ourselves as respected, award-winning leaders in the destination weddings industry. Our team has coordinated travel for over 850 destination weddings around the world, and our blissful couples have been featured in the pages of Martha Stewart Weddings, The Knot, and more.
Why does that matter for you? Because, when it comes to one of the most important travel experiences of your life, expertise makes the difference.
When you work with a Divine Travel Advisor, you can trust that you're in experienced, been-there-seen-that-fixed-it hands. We want you to focus on the joy of your big day — not the logistics. Plus, we've cultivated connections with the very best resorts and destination wedding properties around the globe, so as a Divine client, you and your guests will be treated remarkably well.
The result? Your dream-come-true destination wedding, executed flawlessly by your expert team.
Here's what you can expect when you trust your love story to Divine:
Your Vision, Effortlessly Realized
How have you imagined your big day—a toes-sunk-into-the-sand beachside ceremony, an enchanting castle reception, a private island experience exclusively for your guests? At Divine, we're committed to creating a destination wedding that's as unique as you are.
That means if you're dreaming of an all-inclusive beachfront wedding, we know the trusted resorts that will deliver an exceptional wedding experience. And if your dreams take you beyond the traditional resort wedding, we'll turn that dream into a reality for you. Private island buyouts, Tuscan villa rentals, a ceremony that takes place at a Costa Rican waterfall or on a Serengeti safari — our vetted destination wedding contacts span the globe. So we can seamlessly arrange all the travel components for celebrations in the dreamiest, most exotic locales imaginable.
So go ahead and dream big for your big day. We'll bring it to life for you.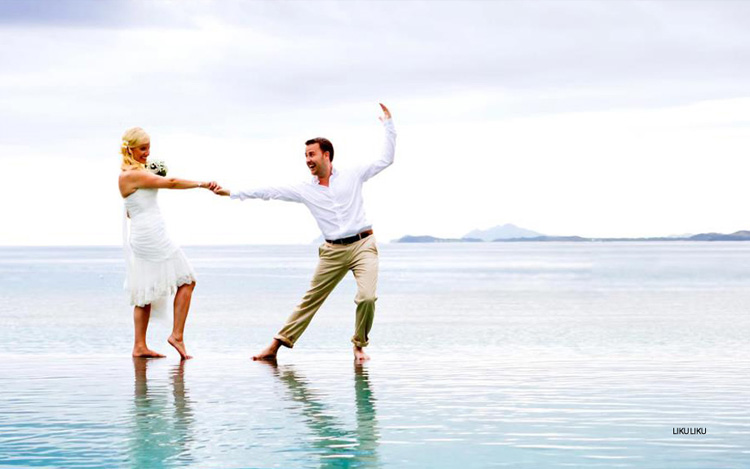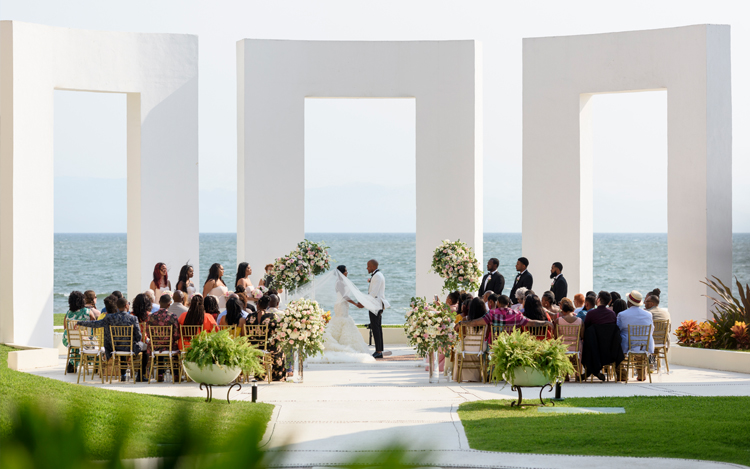 Hands-On Help
Driven by your unique vision, our planning process will be personalized from the moment you connect with your Divine Destination Wedding expert. Planning a destination wedding group can quickly become overwhelming — but you'll never be left to navigate the details on your own.
We'll help you select a destination and location, negotiate the best-value contract with your property, introduce you to your on-site destination wedding team, and ensure you understand the local customs and legalities of marrying in your chosen destination. Throughout it all, we'll be here to promptly answer any questions you may have to provide clarity and confidence every step of the way.
Total Group Management
Our assistance extends to ensuring every last one of your guests' travel needs are met as well. To make things as easy as possible for your loved ones — and for you! — you'll receive a customized destination wedding website to make guest booking a breeze. Your Divine travel expert will also reach out to each of your guests individually to make sure they feel well taken care of. From booking guest rooms to arranging flights, transfers, and extended stays, you can leave it all to us.
Reach out to the Divine team now for a custom destination wedding experience you'll cherish forever.